I have always been asked how I take pictures of my dogs in group shots. I usually take their group photos either very early in the morning around 7-8AM or late in the afternoon around 4-5pm. For me those are the best times I can get them to stay still and be relaxed. I usually shoot them at least 4 hours after meal time.
At first taking photographs of multiple dogs might seem like an extremely challenging task. But from what I have noticed, owners who do not keep their dogs in cages, crates and kennels for most of the day and for most of their lives are easier to work with in photographs. Here is a photo I have taken yesterday at the park after my Lhasa Apsos had a good run for 20 minutes. They patiently waited for me to get a good shot of them.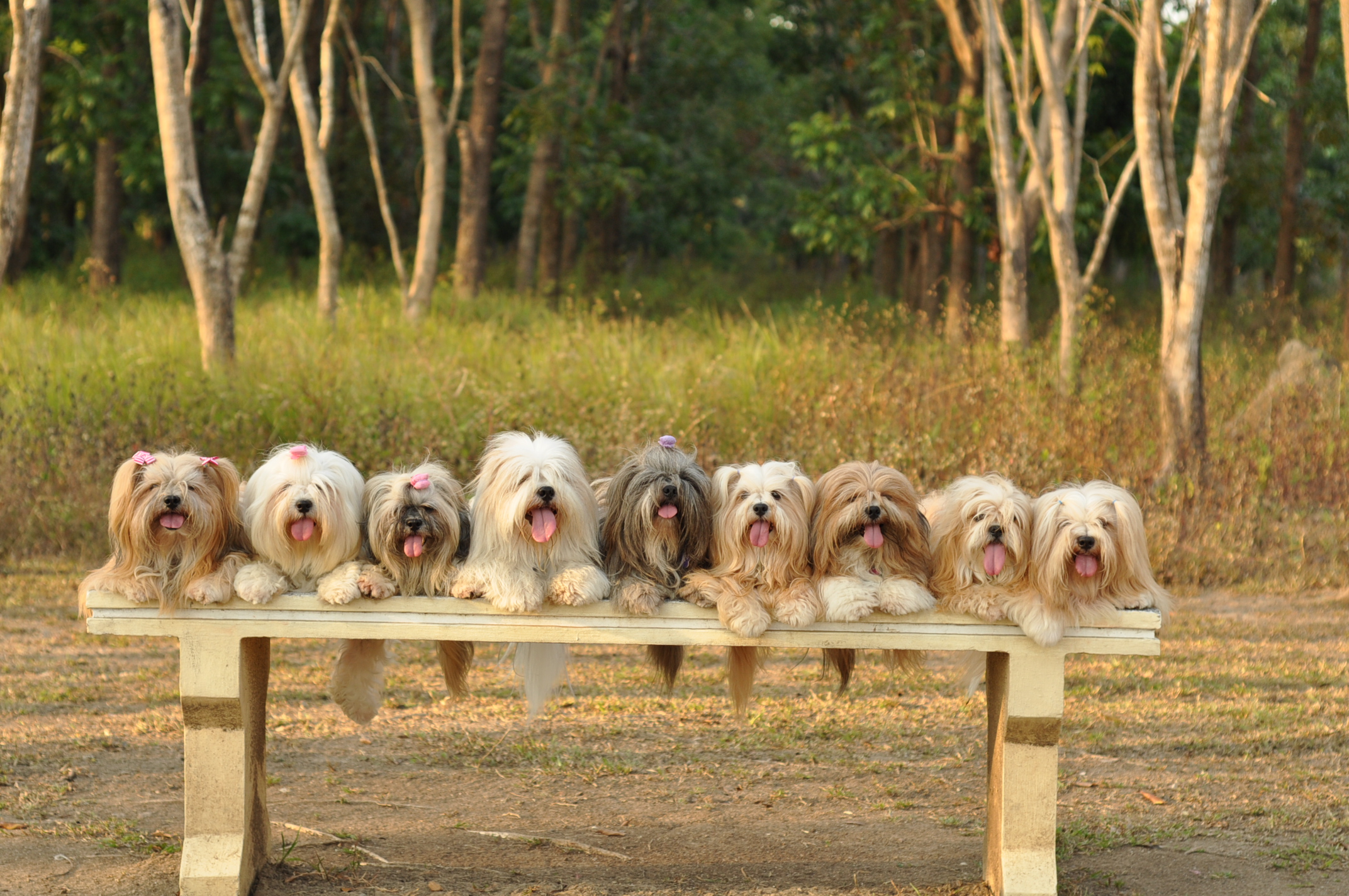 My next tip would be to place small dogs on a bench or in cute little buckets to create a fun backdrop for your portrait. I like using chairs, benches, tables for my group photos. Some days some dogs like to jump off and never want to stay still for the camera and some days I am just lucky that everyone wants to stay still for Mommy (Me).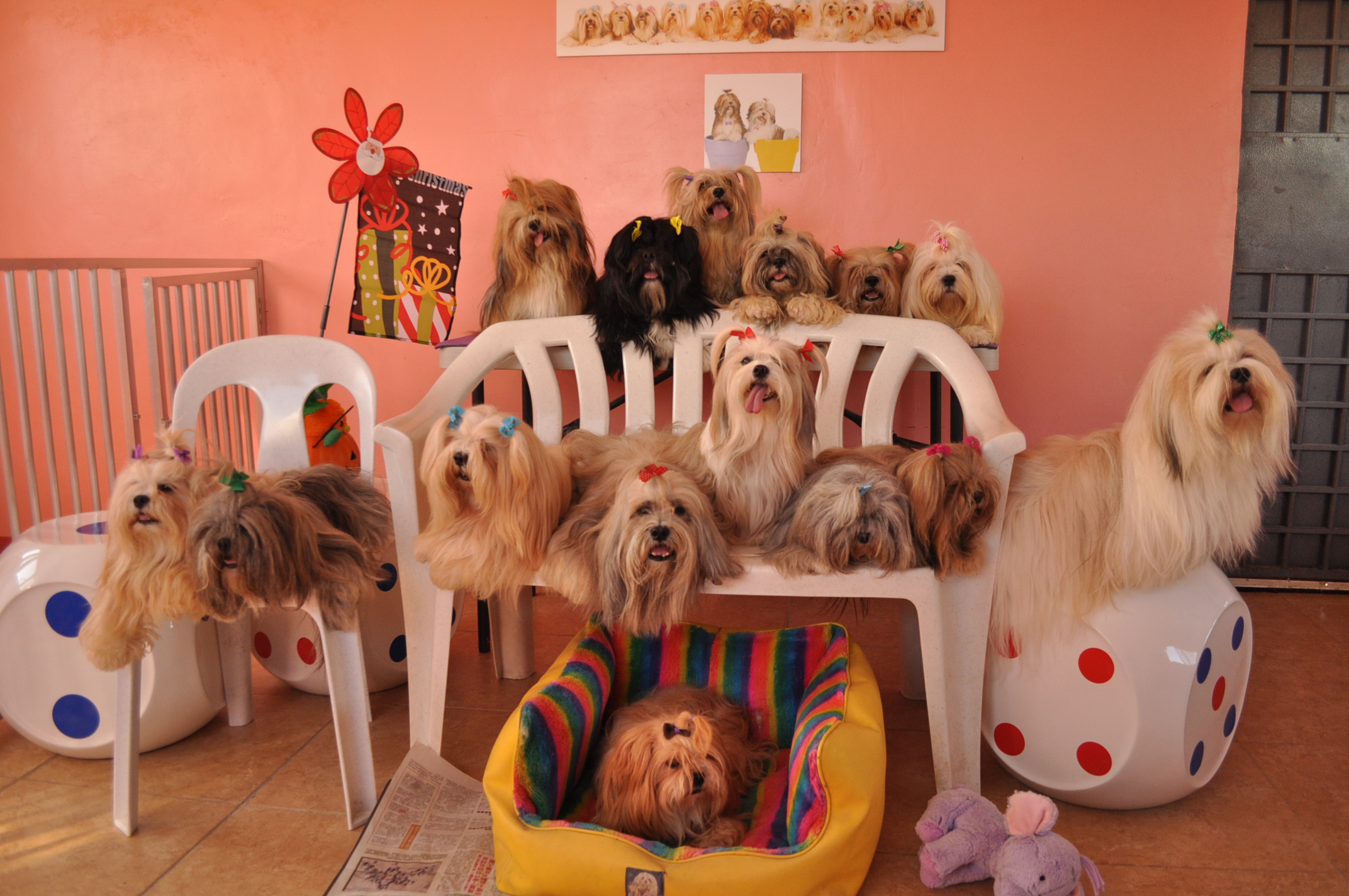 When photographing multiple dogs, use sounds to get their attention and call the names of the dogs that are not looking at the camera. If they do not obey, BE PATIENT. I also do not groom them right before taking their photos. I want them to feel relaxed and I want them to look natural.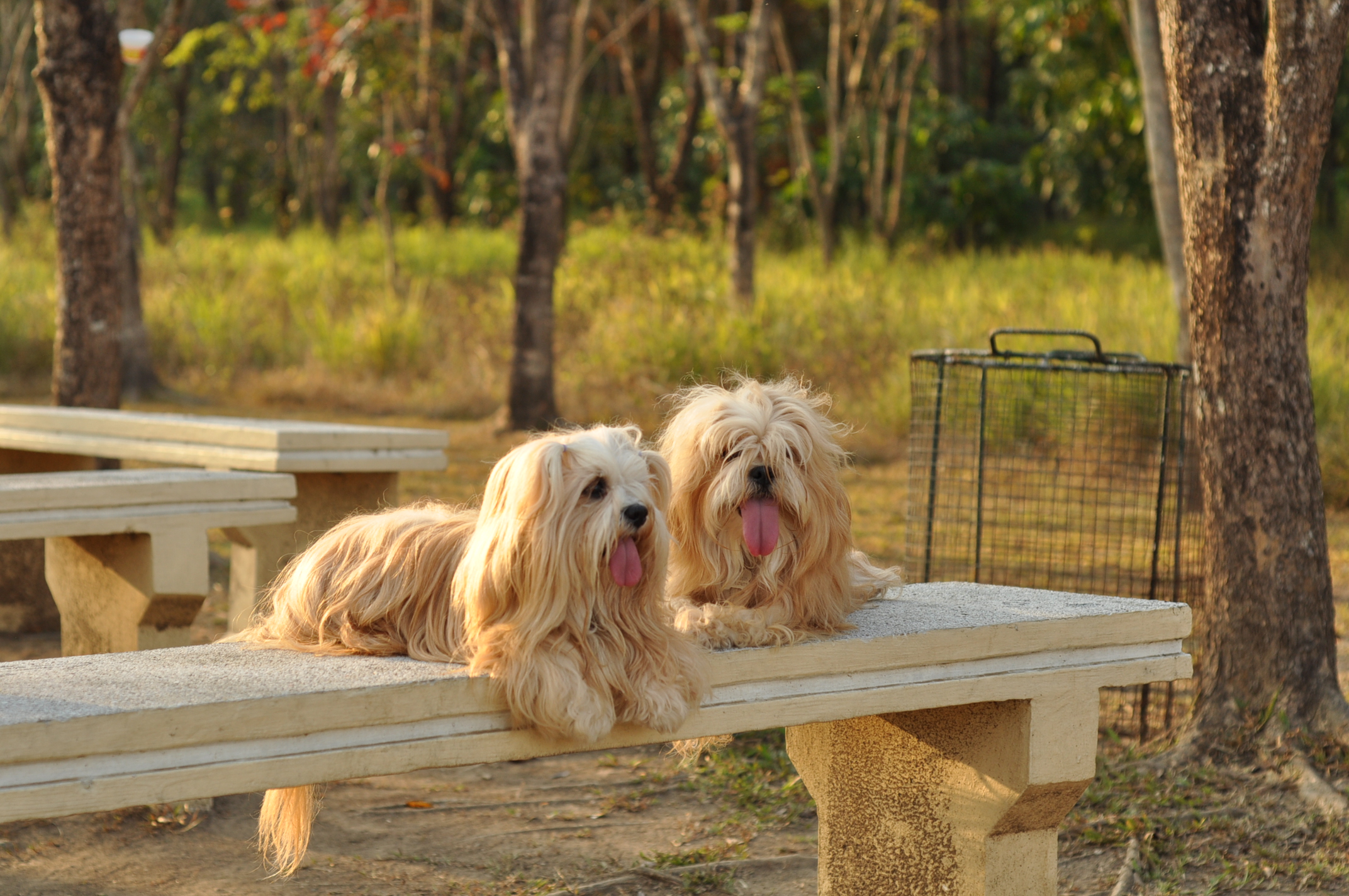 I like to sit on the floor and be at my dog's eye level. I usually get better photos when I am not on top of them. This approach allows me to have a better view of how they interact with each other and gives me a greater story to tell.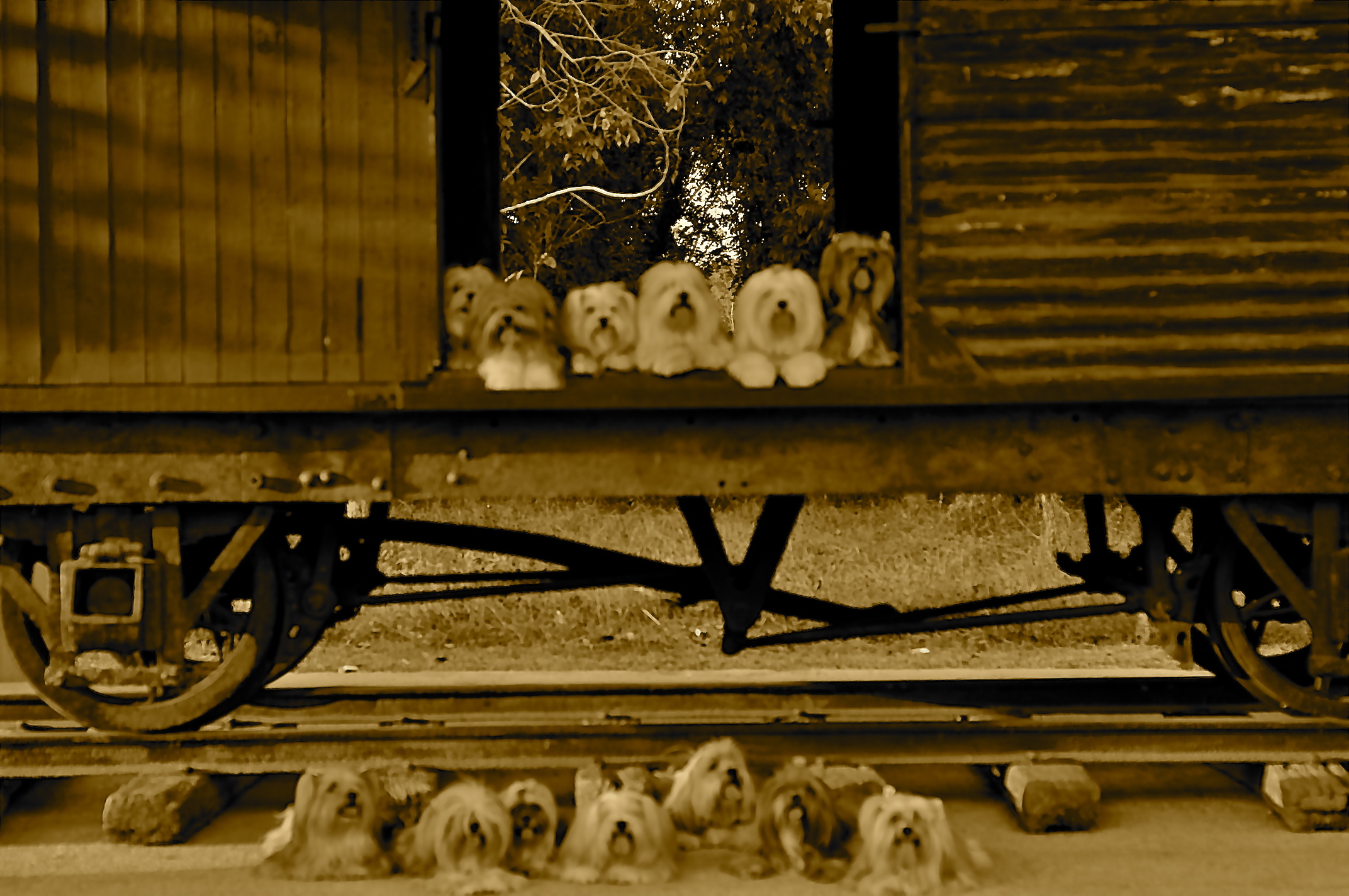 Happy Valentine's Everyone! Love your dogs forever! xoxo