Please pray for Sully

Two months ago I received a text message. " We were given a dog coming from you sully sunrise. We would like to meet or talk to you about Lhasa Apso care. Landline 8XX-XXXX look for XXXXXXX XXXXXXXXX. Or text where we can call you. When she called she did not ASK about Lhasa Apso care. She complained about Sully's behaviour with her cat. She also kept comparing Sully to her dog that passed away saying that Sully bites and that whatever they did to their previous dog it would not dare snap. She also said that maybe Sully has allergies, or maybe Sully was allergic to her cat. She also mentioned that she spent "thousands" of pesos to the care of Sully. She also said that the his ticks and fleas would not go away. The bottom line of our conversation was that she wanted to return Sully.
One of my previous puppy owners lost her dog and was looking for a new Lhasa Apso puppy. Since I am not currently breeding my dogs and have no immediate breeding plans, I asked her if she wanted to adopt Sully to save him from his dreadful owner. Arrangements were made and she agreed to fetch Sully from his home. She called me right away and sent pictures too. Sully was in very bad shape. His last complete vaccinations were given when he was still with me. He was given yearly rabies shots but they were not always on time. Maybe his previous owner was only afraid of rabies. Adding insult to injury the owner from hell even included a receipt for her expenses with Sully amounting to Php 2,000 which is like $45 or only equivalent to one bag of dog food. Maybe after she spent "thousands" of pesos she did not want to take care of the dog anymore.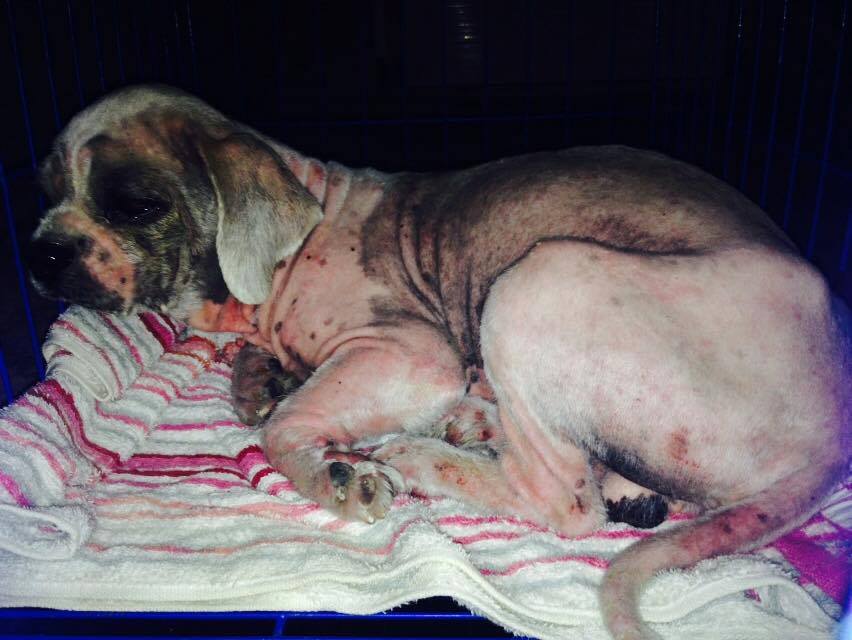 After spending two weeks with his new owner who adopted him they have decided that they are not capable of taking care of Sully any longer. When I got Sully I could sense that he went through a lot of trauma. He was scared of the water. When I opened the shower he jumped right out of the tub and tried to bite us. His skin was a lot better when I got him compared to the photos sent to me. He had ticks and fleas which were easily removed and medicated when I got him. I also had him neutered and had his vaccinations done when he was back in my care.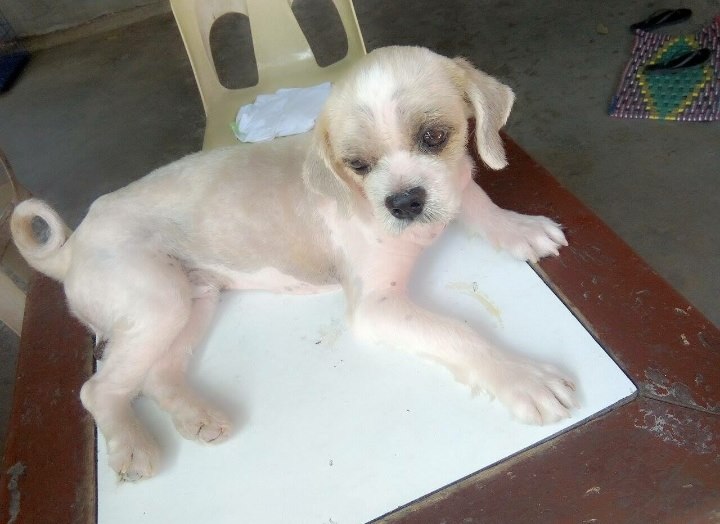 Last week Sully looked really depressed and he wasn't eating I knew he was not feeling well. We brought him to the vet and he tested positive for ehrlichiosis and glaucoma. Since he was not eating for two days and was dehydrated, our veterinarian suggested to keep him in the hospital for a few days. The day before I was supposed to fetch Sully, he had nasal purulent discharges and tested positive for canine distemper.

The virus might have been incubating already at the time the vaccination was given.

I feel so bad for Sully. I thought it was already the start of a happy spoiled rotten life for him. There is no specific treatment for canine distemper. But I do hope with this post more dog owners will be responsible enough to take care of their dogs at home. I hope there will be less people buying a dog on impulse. I hope breeders will find new owners who will take care of their dogs throughout their lives and not just return them when they don't want the dog anymore. I hope there will be a better future for all dogs all over the world. I hope there will be more kind hearted humans.
Love your dog forever.
xx
A few photos of Sully with the Pooch Glamour babies