Yesterday the Pooch Glamour kids basked in the heat of the summer sun as they hit the pool again for the second time. Surprisingly even with the scorching heat NO ONE dared to jump in the pool! We were really expecting both Luther and Violet to jump as soon as we arrived. This time around they were just exploring the perimeters of the pool and got their paws wet.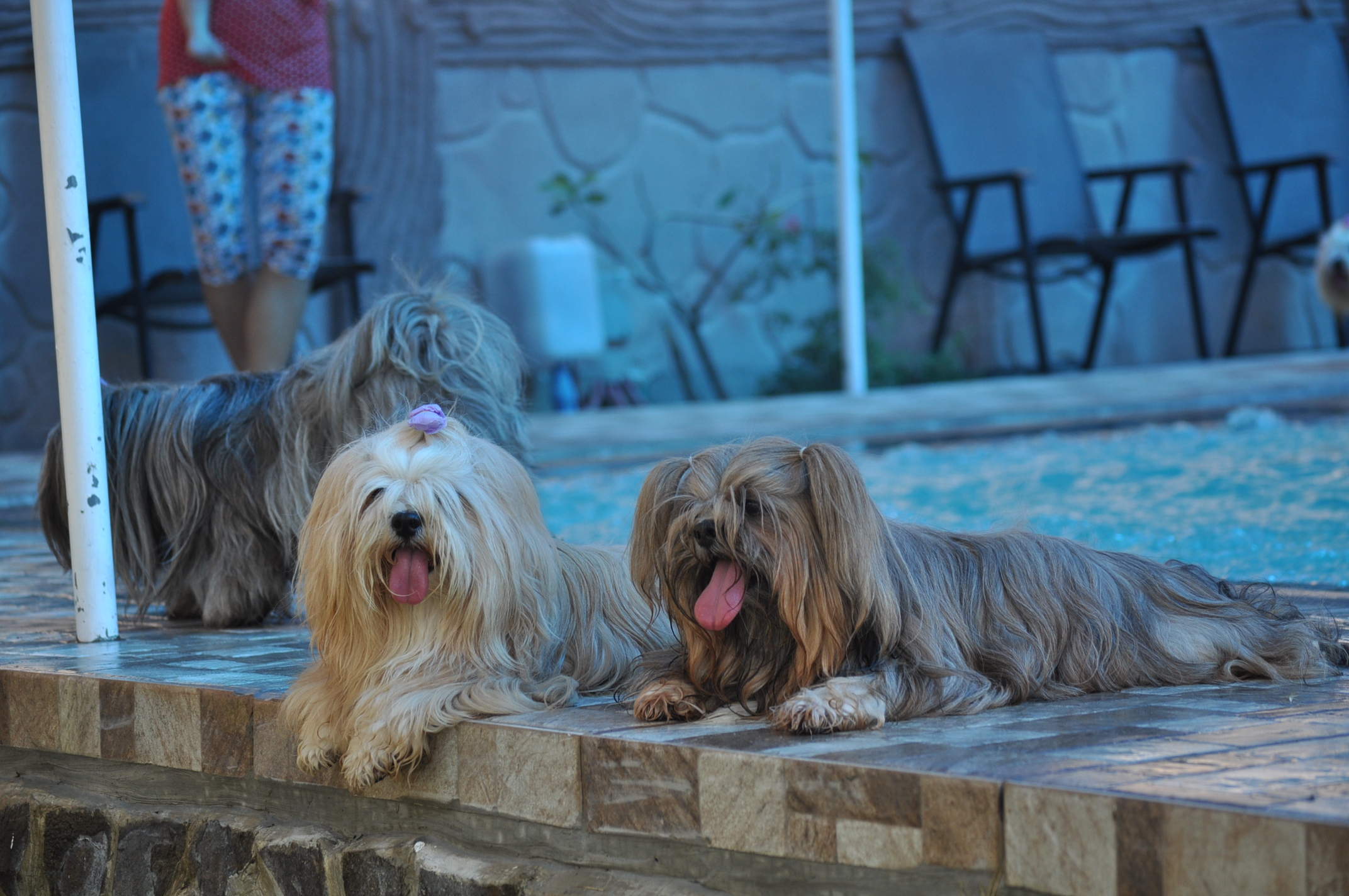 Our swim fun day wouldn't be complete if the kids did not go swimming so we decided to bring them down in the pool to cool down (under supervision of course!). Luther's coat has become fuller and thicker and he found his coat too heavy, he didn't enjoy swimming as much as he did the last time but I do believe he enjoyed the cold water.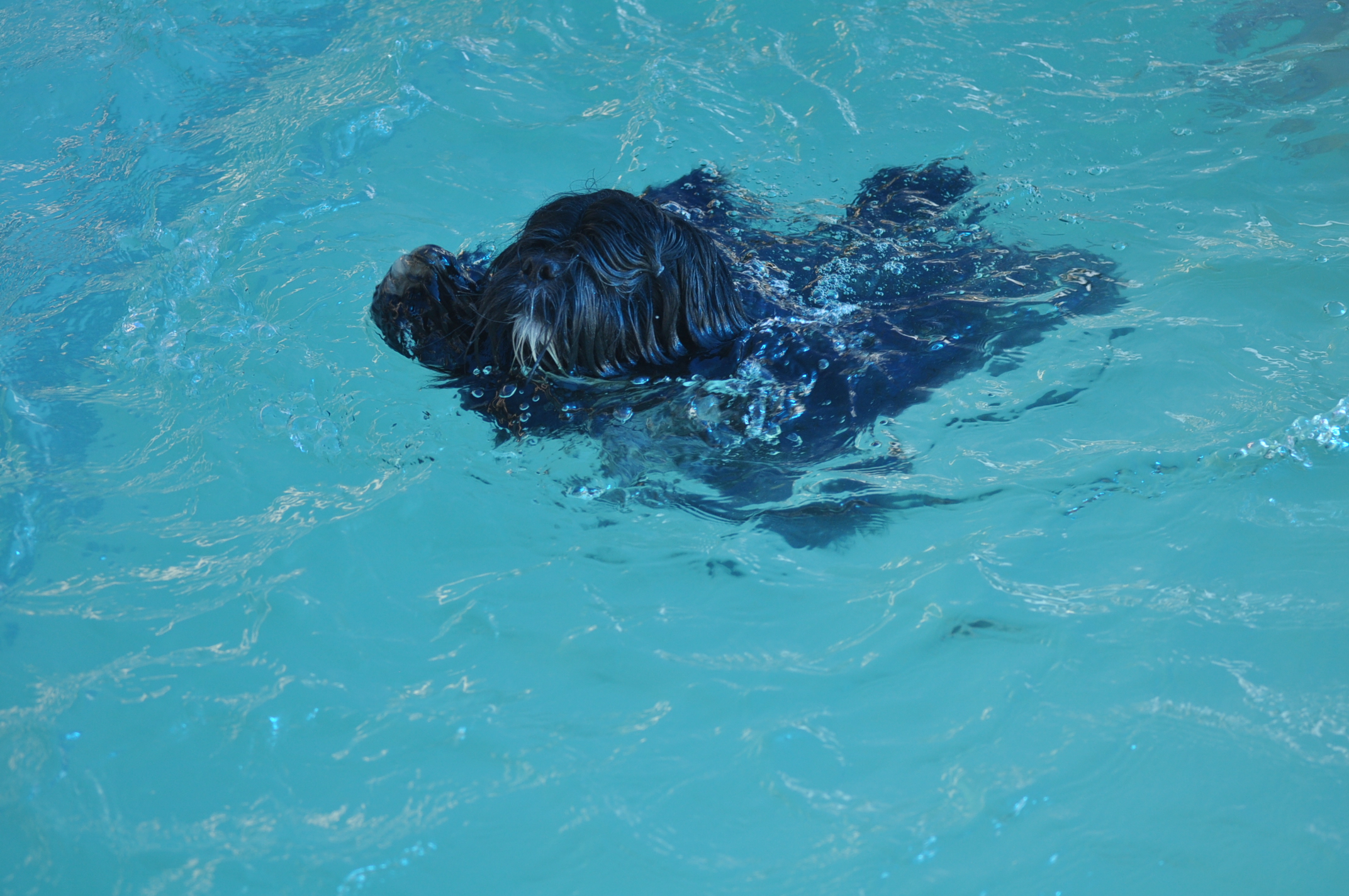 Everyone took a dip in the pool and the best swimmers are still Violet and Shobe. The mother daughter pair are my bet for the swim olympics. Brucey and Creamers were both terrified of the pool. They wanted to get out as soon as they went in. First time swimmers Munchy, Watermelon and Snowflakes were all good swimmers. Dee Dee managed to dip his hind legs first in the pool, like he did the first time and he loved the water too when he went for a swim. We even managed to get Ruffles in the water, her yaya (nanny) Josie carried her to let her enjoy the pool. When her arm is completely healed we hope she can go swimming too!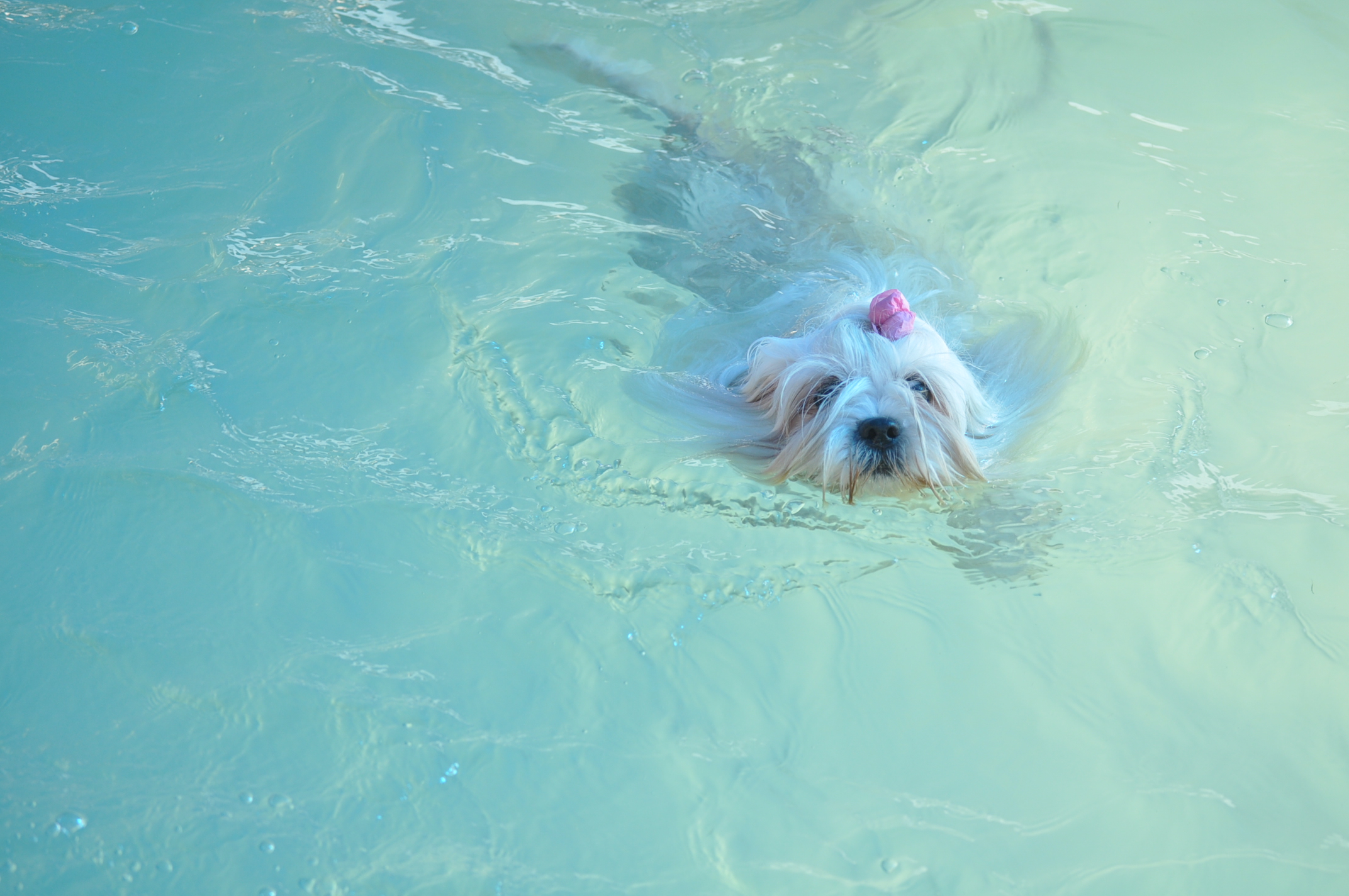 The fun part of course is all the running in the garden after swimming. Everyone enjoyed the grass, the fresh air and the cool trees. We would like to say Thank you to our veterinarian Dr. Eli Reyes for inviting us once again to his humble home.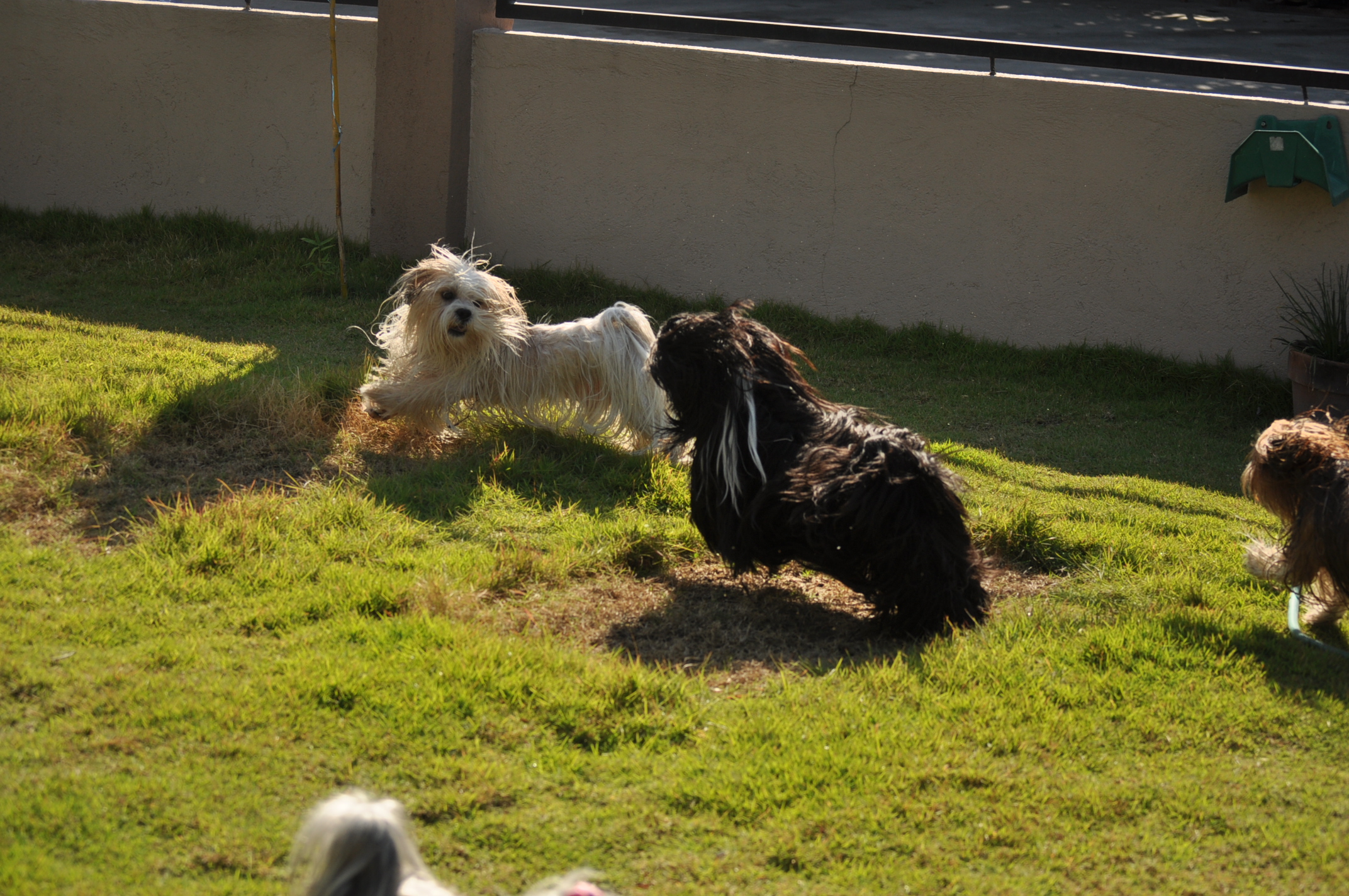 We would also like to say Thank You to everyone sending us kind messages that they are enjoying our blogs and photos. And yes our next blog will be more new tips on grooming your Lhasa Apso.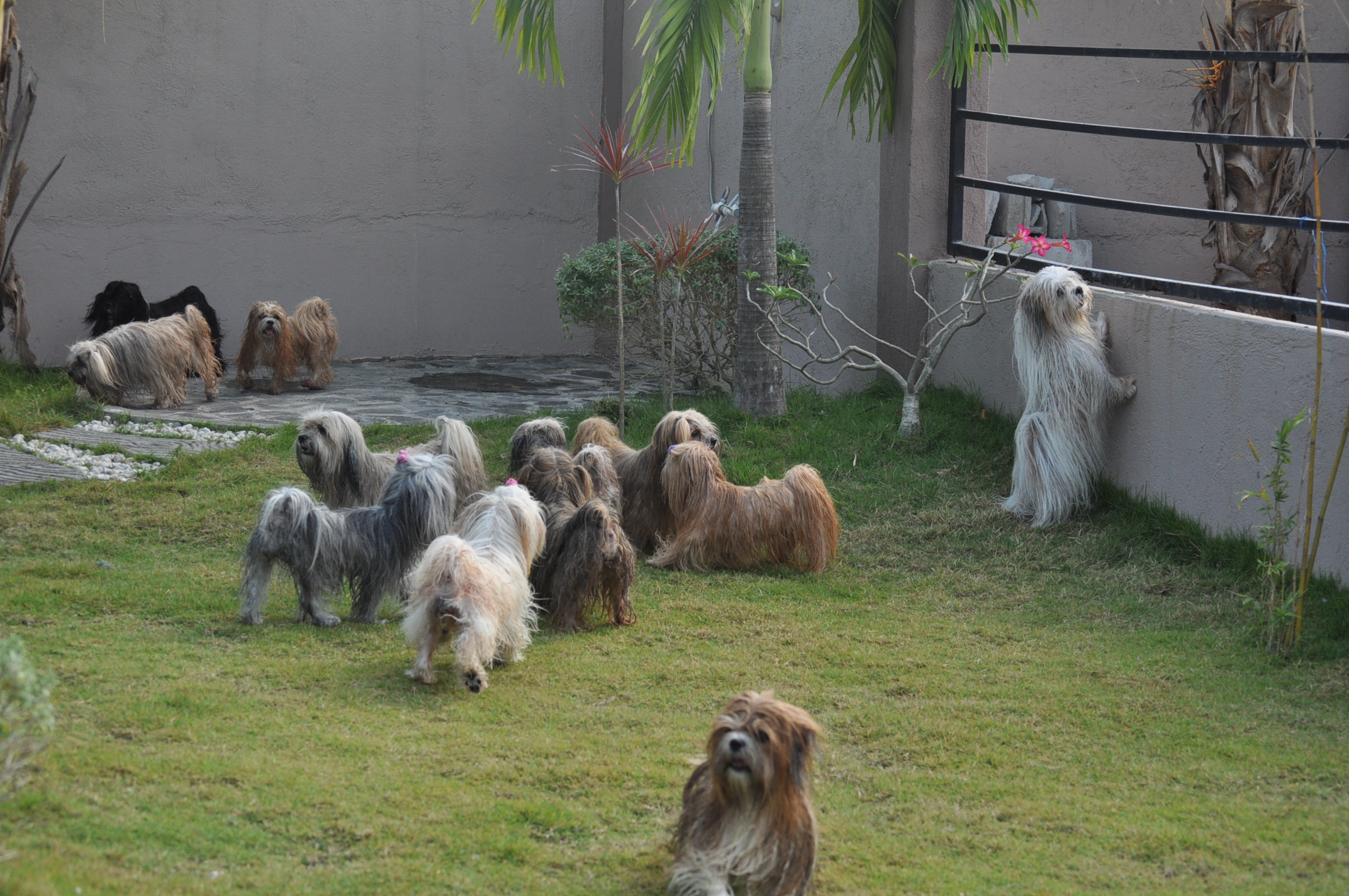 The Pooch Glamour kids with their wet look after swimming. Have a great weekend everyone