I have never heard of this word until Ruffles (my very first Lhasa Apso) was diagnosed with bone cancer a month ago. Osteosarcoma can materialise in any dog of any breed at any age. As I did some research, it is more common to big breeds such as Rottweilers, Saint Bernards, Great Danes, Golden Retrievers, Labradors and Dobermans. While this is uncommon in smaller breeds, your Lhasa Apso can indeed get this dreadful disease.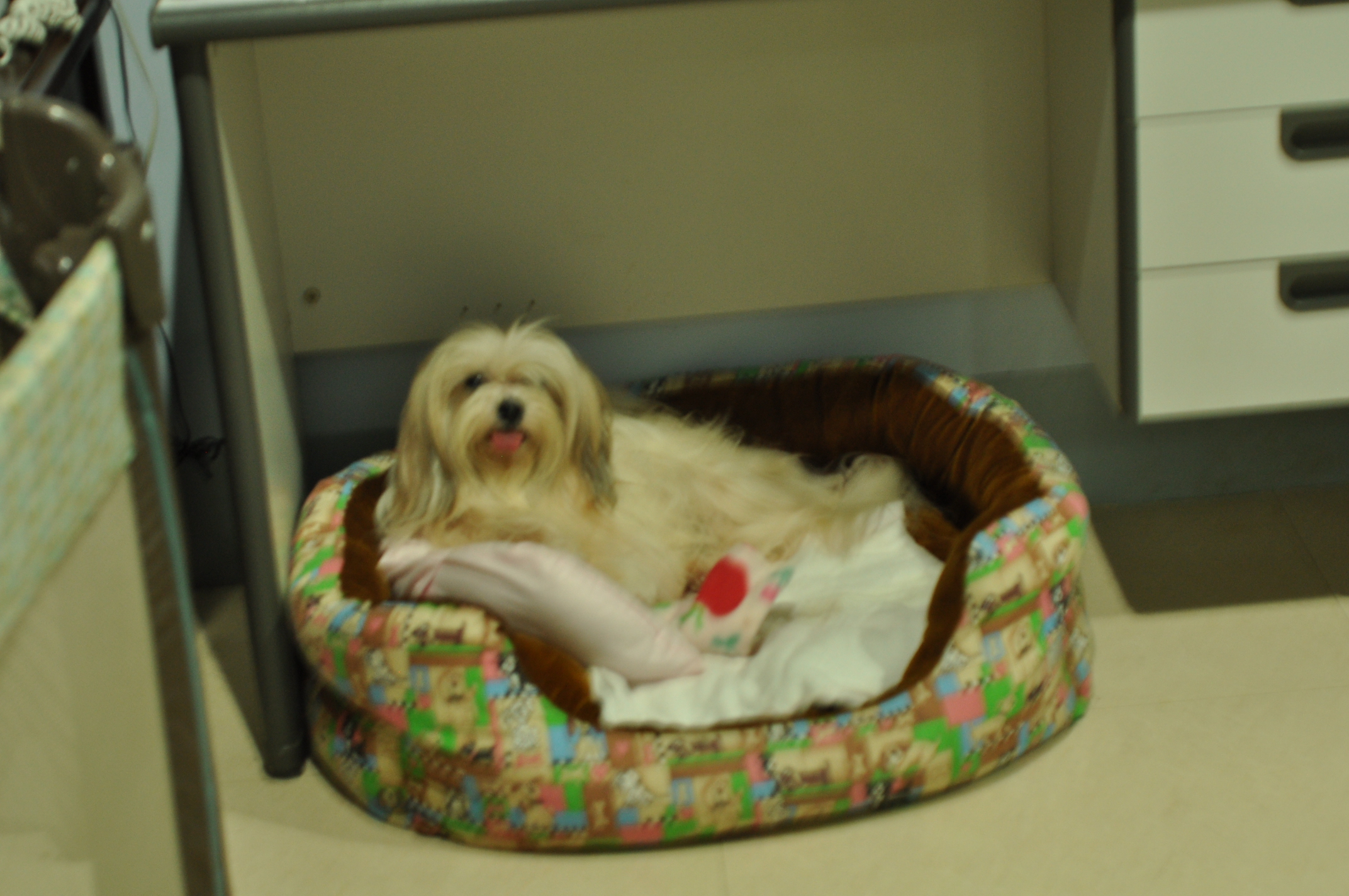 Here is a photo of Ruffles taken a month ago, she used to love long hours on the sofa but she stayed longer period of hours in her dog bed as we limited her movement to jump up and down the couch to prevent further injury and damage to her forearm.
Last Monday while we went for check up, we have opted to have her leg amputated. Our veterinarian ruled out putting her to sleep because she was still very active despite of her condition and age.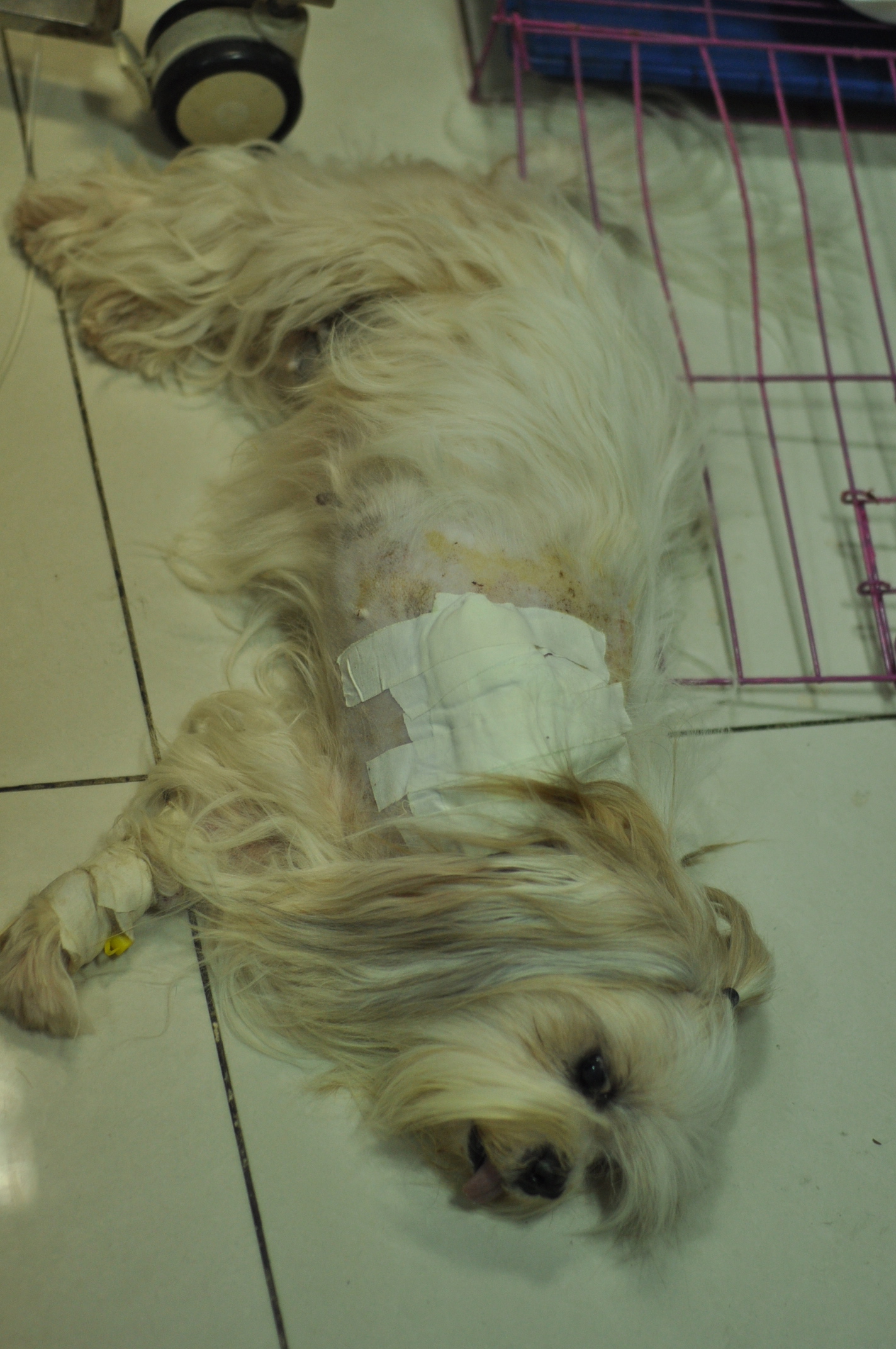 This is Ruffles photo taken yesterday when we visited her after her surgery. I am happy to announce that all went well and she is now on her way to recovery. She managed to walk out of her cage even with her dextrose on when she saw us arriving.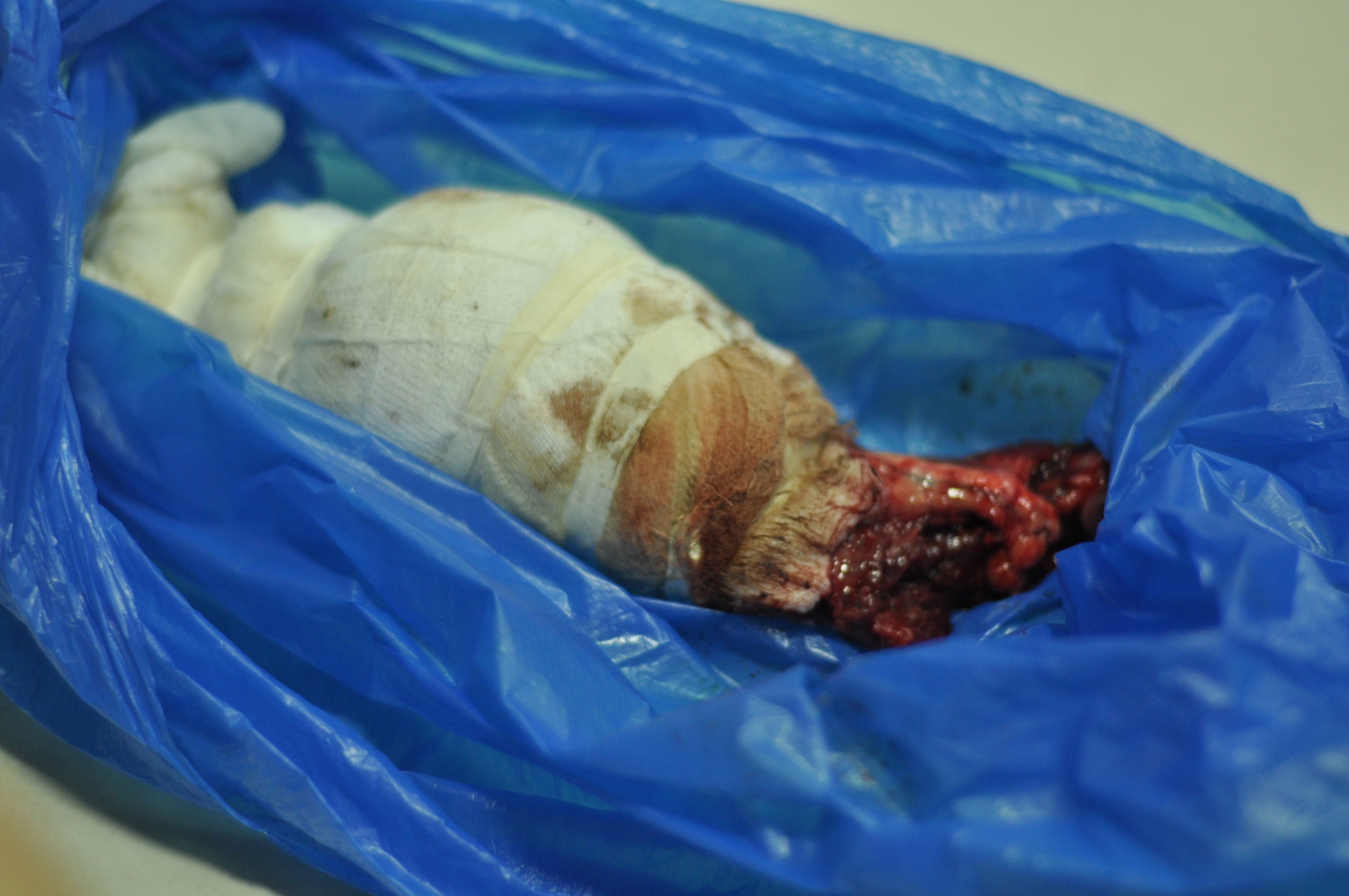 I will post more photos and updates of Ruffles and I hope to spend more months and hopefully more years with my used to be four legged best friend now three. I wish all your dogs a happy and healthy life…. cancer free!