Pooch Glamour is now home to 15 Lhasa Apsos. All of them have a free run inside the house. All of them are part of the family. Right now we live in Capas, Tarlac and every time we head home to Manila for a few days or a week we bring all our dogs with us. We usually bring two SUVs with us because we are always unable to fit all our things in one car.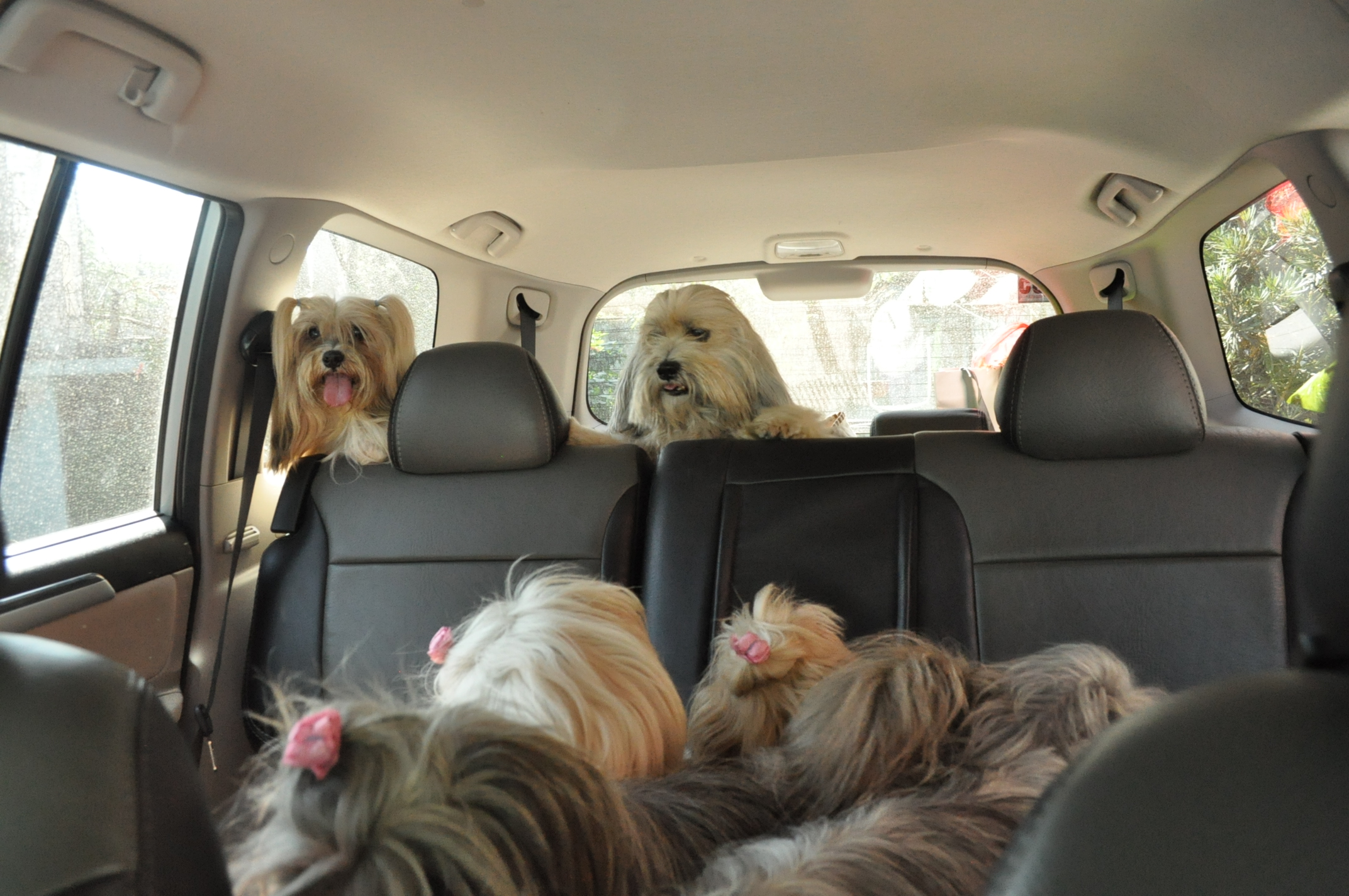 It is always fun to travel with all my Lhasa Apsos. They are always excited for the new adventure that awaits them, be it a trip to the park, the mall or travelling to and from Manila. But vet trips are on the bottom of their favourite destinations.
Dogs should always have fun and relax and BE DOGS. We should let them run free and play and explore the world around them. I always enjoy watching them when they are enjoying the weather with all their feet relaxed on the grass. I am happy when they are happy and my relationship with them grows even stronger.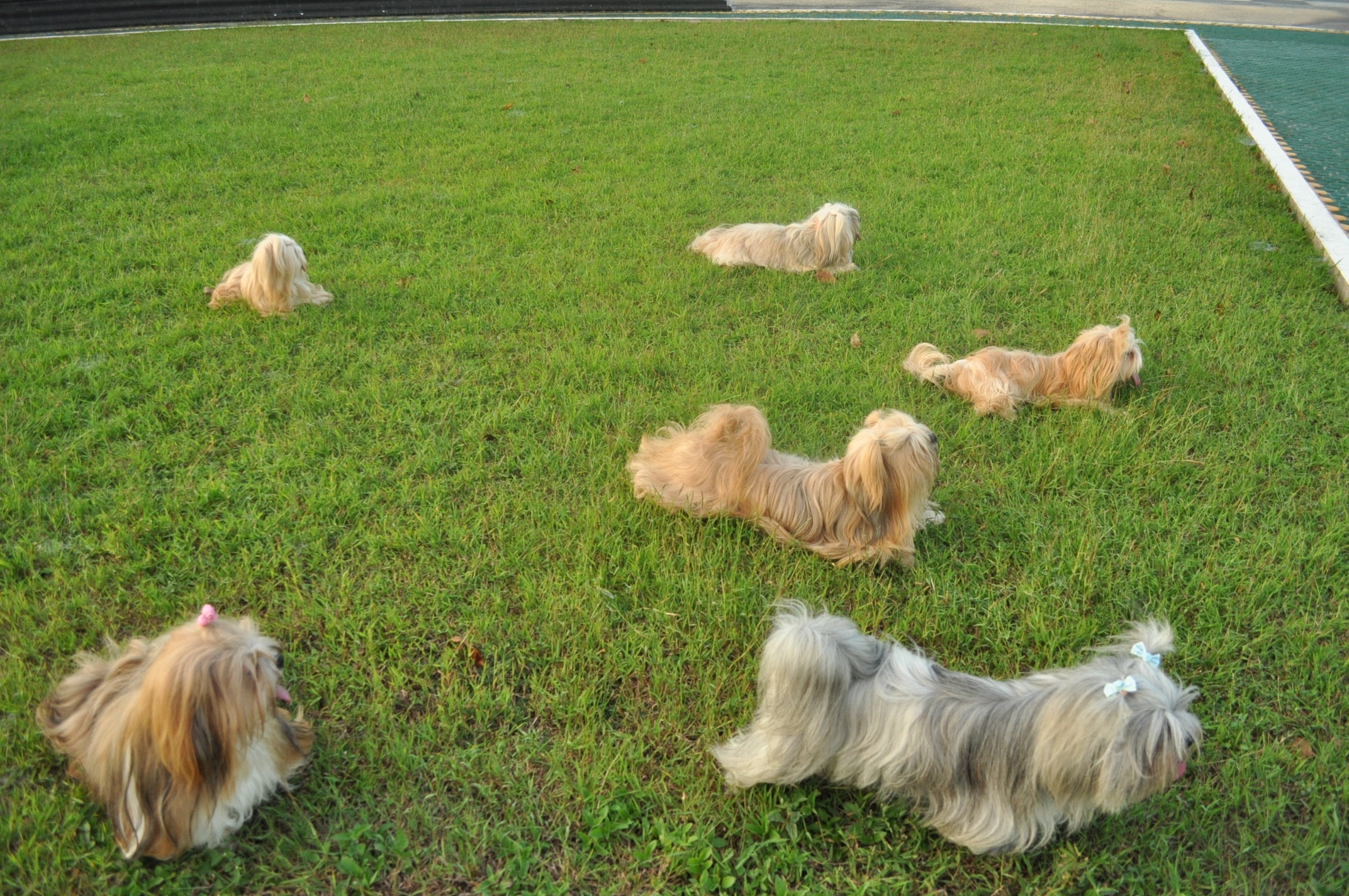 I am writing this because I find so many people with so many dogs who have lost the connection with them. I hope that when people acquire dogs they spend a lot of time with them. Give them more hugs and kisses and get to know each of them better.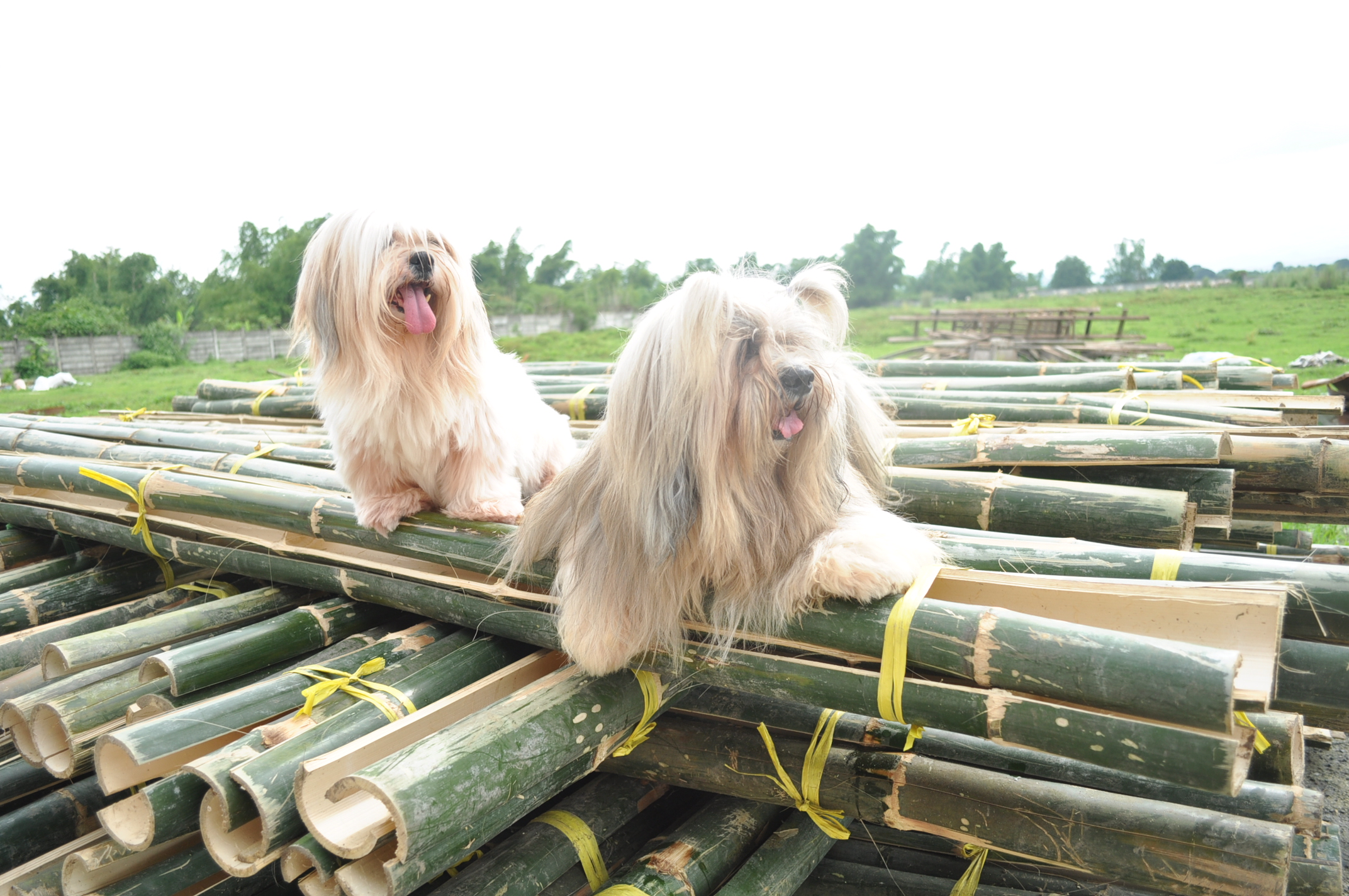 Living with happy dogs makes our life happier. Dogs also teach us patience, offer unconditional love and provide us the daily joy of having a best friend by our side.